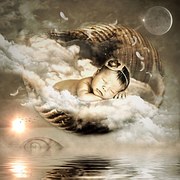 Sleep Consultants? Who are they and what is so special about them?
These are 2 top questions I here almost every day from different people. I decided to devote the whole post to it and explain my work.
1. I do not give a single consultation. I work hand-to-hand with each family minimum 2 weeks. The most important is not what I write for you in your sleep plan but how exactly YOUR CHILD will react to it and how to make this plan fit exactly YOUR CHILD.
2. I do not possess exclussive knowledge which cannot be found in any book. But having read hundreds of books I can customize the knowledge for YOUR CHILD. Thus I can spare your effort to read all these books.
3. My service is expensive but it is hard work which requires a lot of commitment. EACH baby is important for me and I bear a lot of responsibility. And it is minimum 2 week process. If you think how much you earn in 2 weeks the price will not seem so surprising for you.
4. I guarantee you great improvements in your child's sleep. I take the money only at the end of the programme because I want to be fair.
5. I represent one of the most successful sleep programmes in the world and closely cooperate with world top nutricion consultants, wid-wifes and pediatricians to provide you the best possible sollution exactly for YOUR CHILD.
Simply trust your baby and me